We are making downloads available for all of our courses
Our course videos are currently hosted one of two ways: YouTube or our new course platform. For course that have been fully converted to the new platform, you can download any of the videos right now.
Just click the download icon in the top right corner above the video.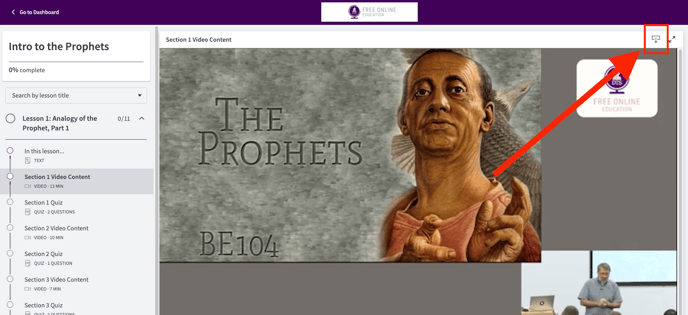 For videos hosted through YouTube, while we don't offer a download ourselves, there are a variety of YouTube downloaders out there. You have permission to download the videos yourself for personal use.
Please do not re-upload these videos online or use them in any commercial application.
We do plan on making audio versions of the courses available for download as well, so stay tuned for that update!